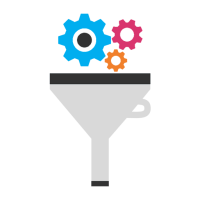 Auto Funnel Press version 2 is an "all-in-one" easy to use platform that integrates with WordPress enabling you to create replicated membership systems, creating dynamic landing page groups, (capture, registration and confirmation pages) that your members can use to refer new members to your system. Internally, you can choose to enroll distributors, sell training or affiliate systems, manage customers, and have others promote YOUR content using our revolutionary affiliate block technology.
AFPv2 does work on RTL language installations, but has no specific support for them.
The starter license for Auto Funnel Press v2 is good for 1 WordPress installation. It includes updates for 1 year with access to the Members Area, Video Guides + Training material.
This license does not include any extensions but you can grab them separately as the core system supports any of the extensions built for AFPv2.