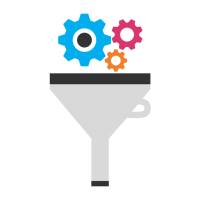 Auto Funnel Press version 2 is an "all-in-one" easy to use platform that integrates with WordPress enabling you to create replicated membership systems, creating dynamic landing page groups, (capture, registration and confirmation pages) that your members can use to refer new members to your system. Internally, you can choose to enroll distributors, sell training or affiliate systems, manage customers, and have others promote YOUR content using our revolutionary affiliate block technology.
AFPv2 does not support RTL languages.
The managed subscription for Auto Funnel Press v2 is 1 managed WordPress  & Auto Funnel Press installation. It includes updates for life with access to the Members Area, Video Guides + Training material for the duration of the subscription.
This subscription includes all the extensions (both Pro and Premium) built for AFPv2 for an active managed subscription.
The managed Auto Funnel Press v2 subscription provides the same core features from Auto Funnel Press v2, but also includes access to all the extensions now and in the future for life with an active subscription. Each managed installation is manually setup, tested and configured for your installation. You handle your content and your Funnel System and we manage the platform.
After purchase you'll be directed to define the URL of your installation and additional instructions for provisioning your managed platform.
2.0.4 - December 02, 2019
Fixed an issue with GetResponse capture output
2.0.3 - November 20, 2019
Updated transmission operations
Added additional notes and information to the admin for various AFPv2 settings.
Fixed issue with visual selection for Sendshark Campaigns
Fixed some additional notices for PHP 7.3 Compatibility
Fixed some changes for WordPress 5.3
2.0.2 - November 15, 2019
Update settings page information for Shortcodes
Update license settings for extensions
Update internal Library for WordPress 5.3
Update Core for Extension Release
Added additional capture fields for supporting services
Fixed issue with User AutoResponder selection
2.0.1 - November 2, 2019
Fix issue with Stripe price calculation
Update license connection url for SSLVerify
Update license options for Managed AFPv2
2.0.0 - October 29, 2019
Auto Funnel Press Rebuild Release